Services

Headlight Restoration
Hazy headlights are a safety risk. Let us help with professional headlight restoration services.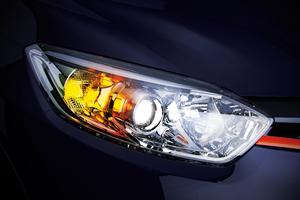 Over time, your headlights can become hazy and dull. The exterior light cover becomes damaged with ongoing exposure to the elements, and this can make it harder to see at night. Professional headlight restoration is a cheaper alternative to replacing the entire light. We offer headlight restoration using the some of the industry's best products. If your headlights are looking hazy, you can see clearly again with our help.
Headlight Restoration
Dirty or worn-out headlights are a risk when you are on the road. We are pleased to offer headlight restoration services. We use quality headlight restoration products that do the job well, and you will be surprised at just how effective they are.
Professional headlight restoration service from our team will renew old, hazy headlights back to like-new condition. This service also provides effective protection against chemical, water, heat, and abrasion, so you won't have to suffer from additional headlight problems down the road. They are the most permanent UV-A and UV-B absorbers on the market, limiting future damage from the sun.
When you come to us for headlight restoration using our excellent products, you not only get your headlights restored to "like new" condition, but you also benefit from a lifetime warranty on these products. Your headlights will stay in their new, restored condition for years, giving you improved visibility and a better overall look to your vehicle.
Our mechanics want you to be as safe as possible on the road, and that requires clear headlights. If yours are getting a little dingy, we are ready to assist. Stop in to inquire about headlight restorations and see how clearly you can see again.